After Action Report: 35pt SR2011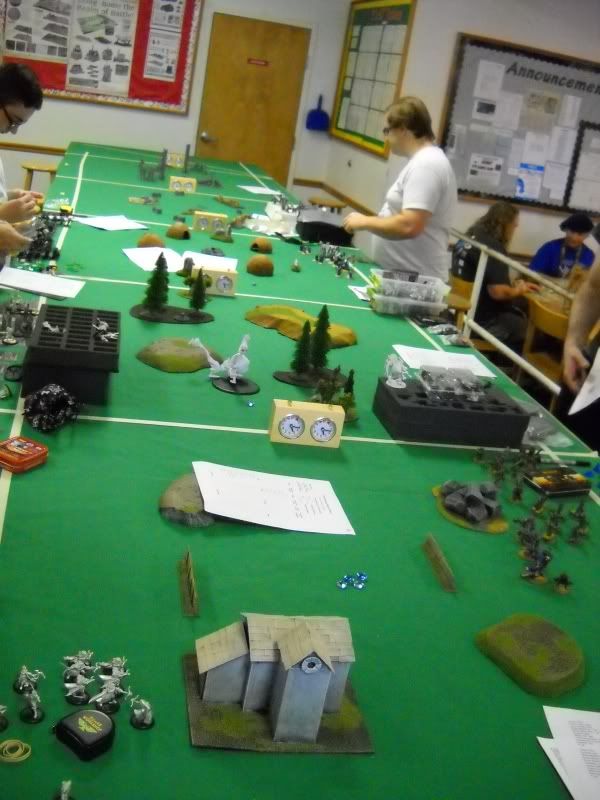 My first tournament as a Press Gang Volunteer, and I have to say, I really, really enjoyed it!
Initially we had 6 players, and a 7th showed up in time to join in for Round 2. I entered play for round 2 as well, so we had even numbers.
Here's the initial setup of 5 tables (I wasn't sure how many we'd have, so I set up for 10, and had stuff for more tables in reserve).
The terrain PG_Linrandir made for Digital Overload was on hand, and made for some beautiful tables. I ws able to give each table a mini-theme. One table has a farmhouse (outside the picture) with fences and a rock pile. Another has coconut huts and a fire pit in the middle. Further down is a trench warfare table, with trenched and tank traps, and some rough terrain in the middle. The last one was some ruined temple terrain another player had that lent a good urban feel.
Brian (PG_ForsakenPoptart) came down all teh way from Baltimore to play (and aid me). He rocked the house with his Harkevich army. Yes, that's Harkevich with four Destroyers and Widowmakers. It was deceptively fast, and very annoying. Four ARM 23 'jacks with free assault charges on feat turn? Ouch.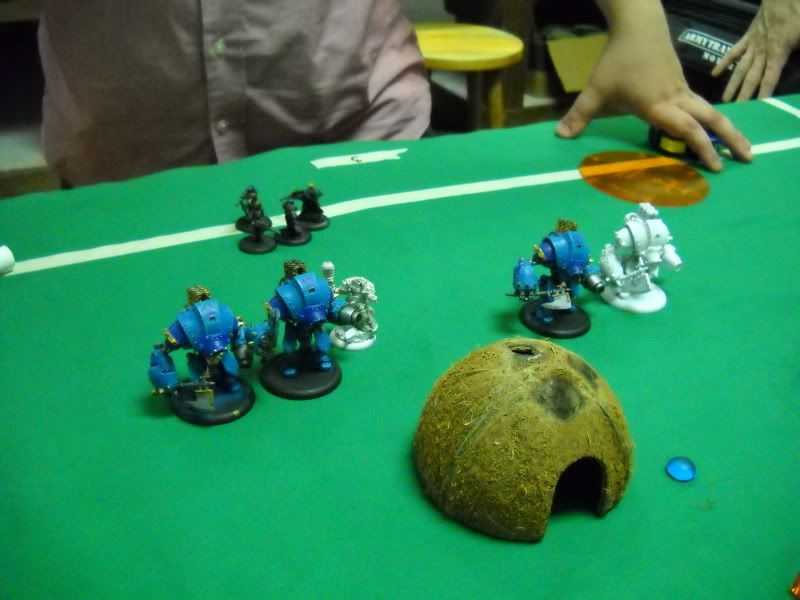 KABOOM!!
I was able to end my loosing streak, winning one of the games I played! My Beast Handlers even took out some toughed Bane Thralls. Go Team Speed Bump! I guess painted models do play better…
Here's a couple more misc pictures.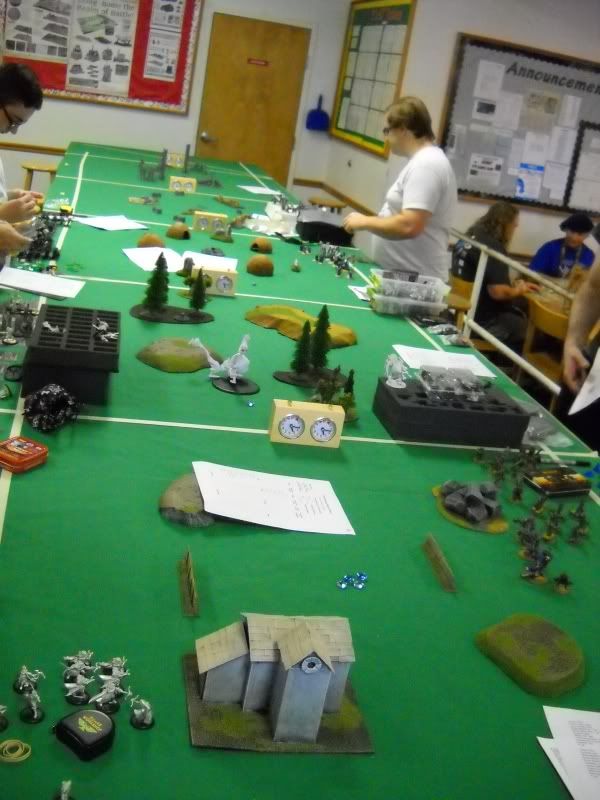 Round 1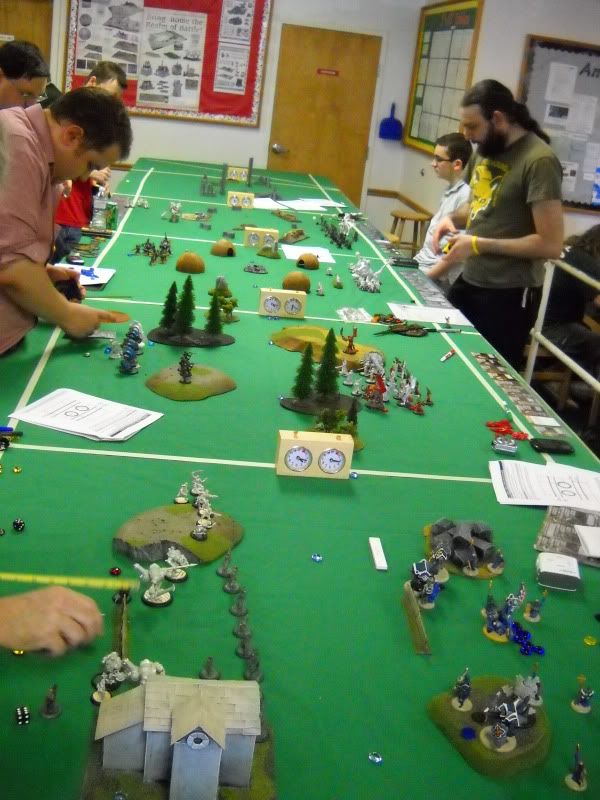 Round 2
In the end, we gave out some prizes!
First Place: Coin & $15 store credit
Second: Coin & $10 store credit
Third: Coin & $5 store credit
Last place: Wooden Spoon & $5
Success!