Loot Crate "Villains" Unboxing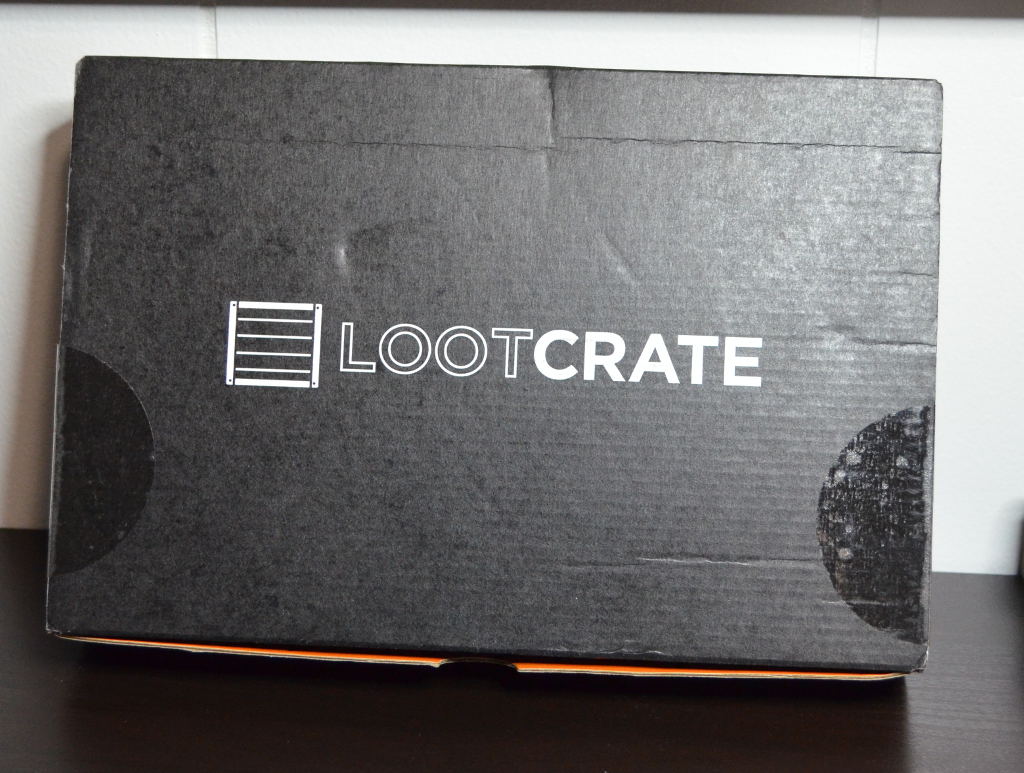 If anyone's familiar with Birchbox or BarkBox or any of the many monthly "surprise" box subscription services, Loot Crate is like the same, but for geeks.  My wife did Birchbox for a long while, and I always enjoyed seeing her go through her box to see what goodies she'd gotten.  I've been wanting something like that, but for geekyness, and so I found Loot Crate.  I've been following them on the Bookface, waiting for a month's theme that I'd enjoy.  June's "Transform" wasn't really my thing, but July's "Villains" sounds too cool to ignore.  I used one of their various promo codes to get $3 off, and signed up.
This landed on my desk at work Monday, and Itook a few pictures of what was inside for you!
Let's open it, shall we?
Conclusion
This was a hell of a deal at $20 (shipped). I have a limited edition mash-up T-shirt (which are my favorite), which I would have paid $20 alone for. Vader's already on my Star Wars lanyard, and Bowser's will adorn the wall at work. The Deadpool socks say size 8-12, but they fit my 13s alright, and while I'm not a huge fan of the art style on the Joker poster, the Harley one will definitely get a $5 frame and go up on the wall. Additionally, I know nothing about the Guardians of the Galaxy, so I'm very eager to read my new comic, and I'm looking forward to popping in the DVD next time I have a decent paint session.
I couldn't be happier!
August's theme is "Heroes" and if it's anything like this one, it should be well worth it. You can use the code HEROES to save 10% off your crate. Here's my referral link, for those who are interested in starting a subscription: http://mbsy.co/78fcQ (I get $5 off for every referral, so if you do get a box, please help me out by using my link!)
Audience participation time!
Who's your favorite villain?
For me, this is easily the Joker.  He's just pure chaos, so it's always unpredictable, cruel, and entertaining.  I loved Heath Ledger, but I think no one can top Mark Hamill.
Who's your favorite Hero?
Batman.  I like him because he's smart first, and strong second.  Also, he's fallible and makes mistakes, which makes him more human and real to me.
If your favorites are from or have comic books, what would you suggest as a starting point into that character's story?
Everyone's gotta start somewhere…