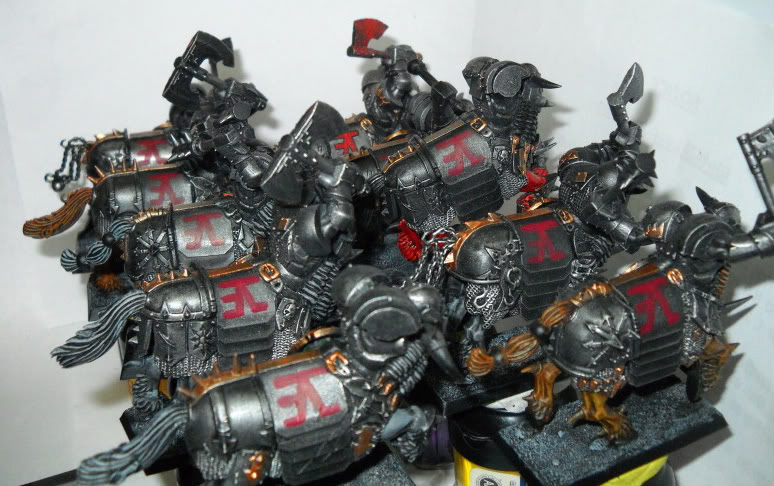 So, got the beards done during Glee and Big Bang Theory, and then watched Fast and Furious: Tokyo Drift and was able to get the symbols done on the grunts and leader.
Here's the pics:
Grey beard example:
Brown beard examples:
Symbols on a group shot:
Tomorrow is game day at my local store, but since I don't have work on Friday, I can put in a movie when I get home, and put in another 2 hours highlighting the symbols and getting ready to line them Friday.
After that, it's just the bone sections and gore for the grunt.
The hero's arms still need lots done, but I also got them primed today, and they'll cure overnight before getting drybrushed Friday.
I'm hoping to have everything done by Friday night so I can do a final once over of everything Saturday morning before gloss coating them to seal the paint. Then they'll get a matte varnish Sunday morning and ship Monday.
Wish me luck!