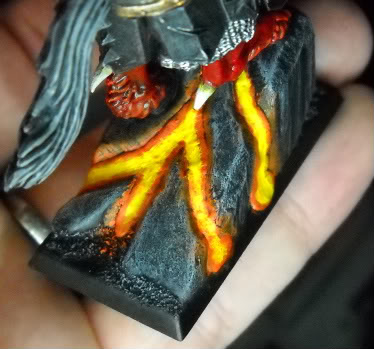 So, I polished off the last tidbits tonight: That skull I missed on the hero's Right Hand Great Weapon, I blacked all the edges of the bases so they look nice, and I added just a hint of glow to the hero's base.
Here's a pic or two of the base: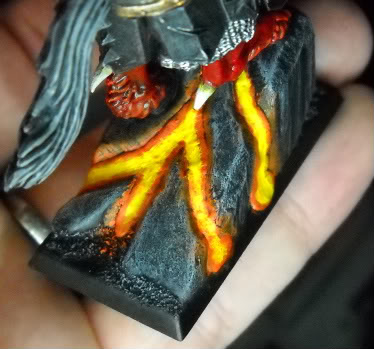 Then, I stickytac'd everything to a big sheet of cardboard, went outside and glosscoated them. It went on flawlessly, and the paint jobs are now sealed! I'll give it 24 hours to cure, and hit them with a matte varnish, called 'dullcote' tomorrow afternoon, right after work.
Then, I'll pack'em up and ship them Wednesday!
Yay!