The Rotterhorn League was my first leage as a PG, and I must say, it was fantastic! I had 17 players, and while not all of them could see the entire thing through (life, ya know?) we still had several duking it out to the last.
The Finale Event was two weekends ago, and it was meant to be a fun, laid-back endcap to the competitive league. We played two alternate formats:
Portals and Thunderdome
.
Both formats were a huge success and everyone had a blast! I was able to take a few pictures, so here's a taste of the awesomeness from the Finale.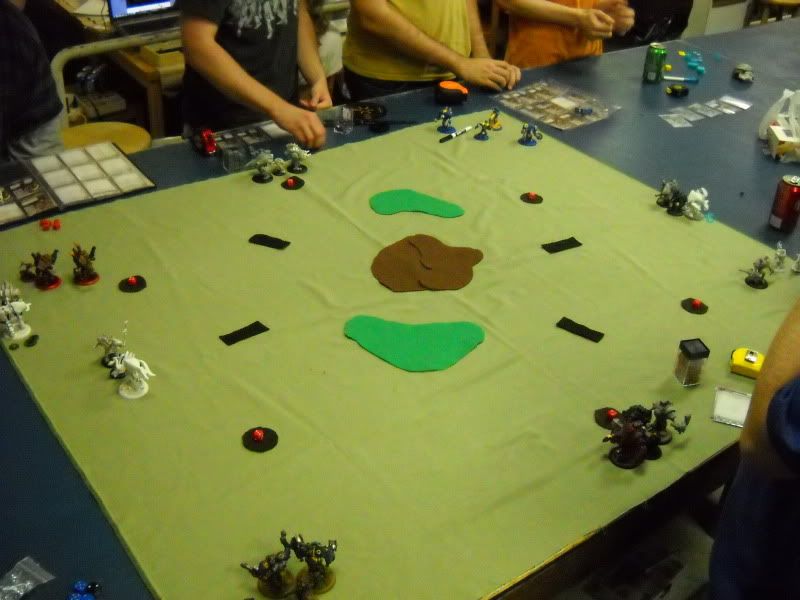 Portals deployments – 8 players on a 4′ x 4′ table was crowded!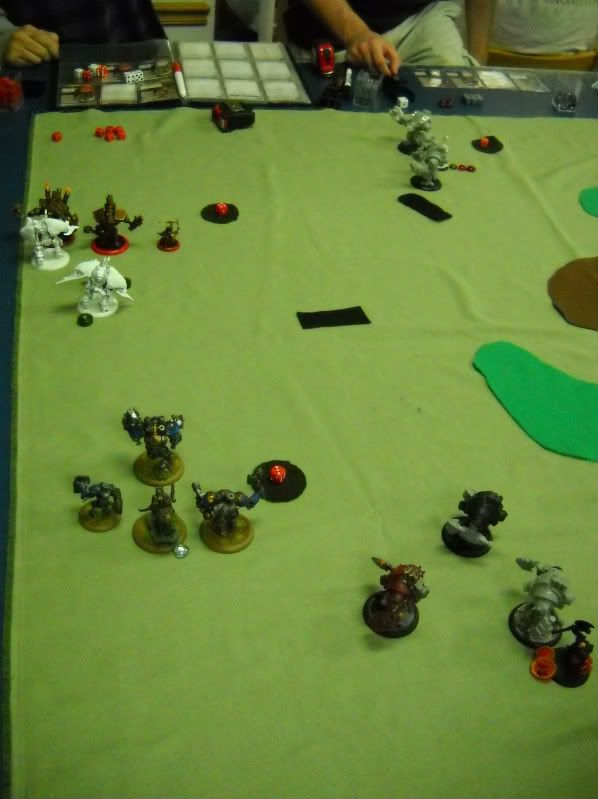 Everyone's running away from Kevin's Butcher force… Why?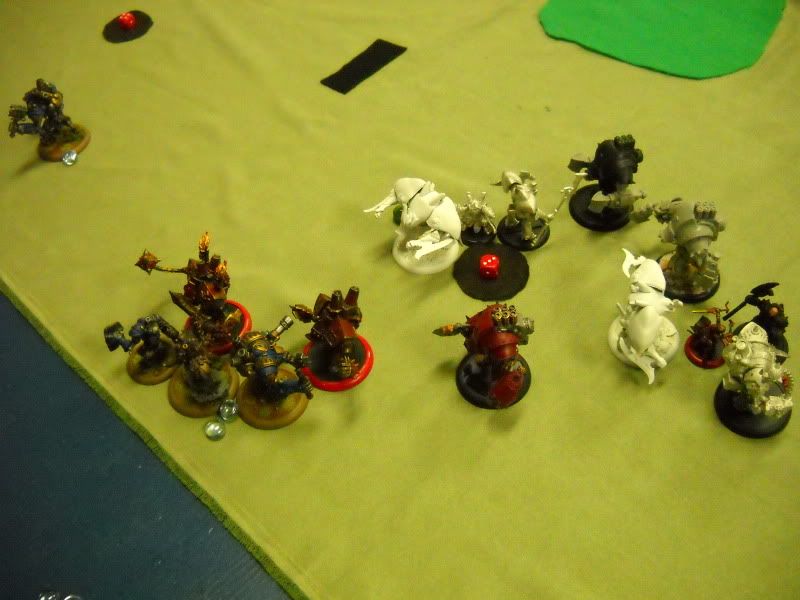 Three players rolled portal 3 in a row. It was awesome!
Portals ended after two hours with no one scoring higher than 1 pt… I think having negative points for a death really put a stopper on the scoreboard. Next time, positive points only!
Thunderdome was a riot. Two Garryths on the board completely shut down the table for two rounds – feats may have to be changed to CMD rather than CTRL for Tunderdome. Ah, you live you learn!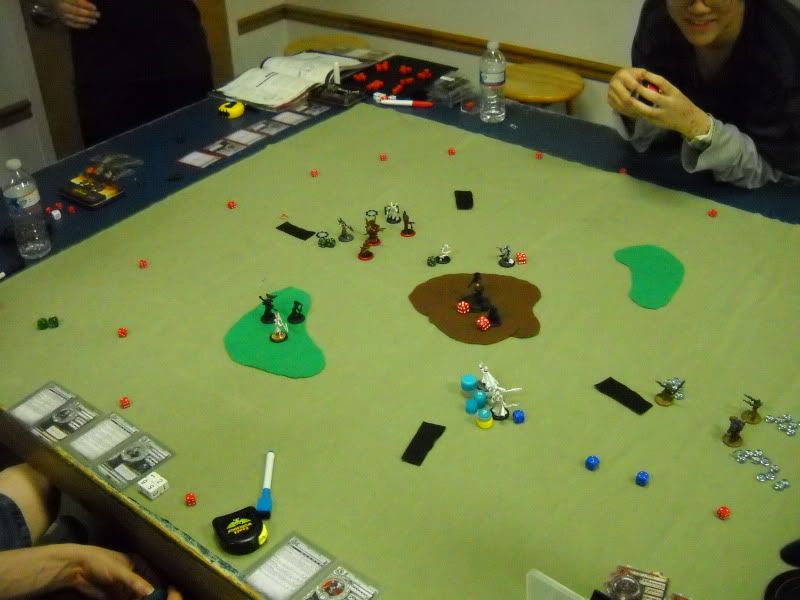 Overall, the alternate formats were a lot of fun! There are a few things I'd change for the next time, but that's just a part of the process.
I'm going to use Hexeris as a vehicle for a tutorial on painting faces. Get a model assembled and primed so you can follow along! That should go up sometime this weekend (hopefully Friday night).
If you have any questions on faces that you want me to address during the tutorial, post them below and I'll be sure to include them in the write-up!