Plarzoid.com Templecon Swag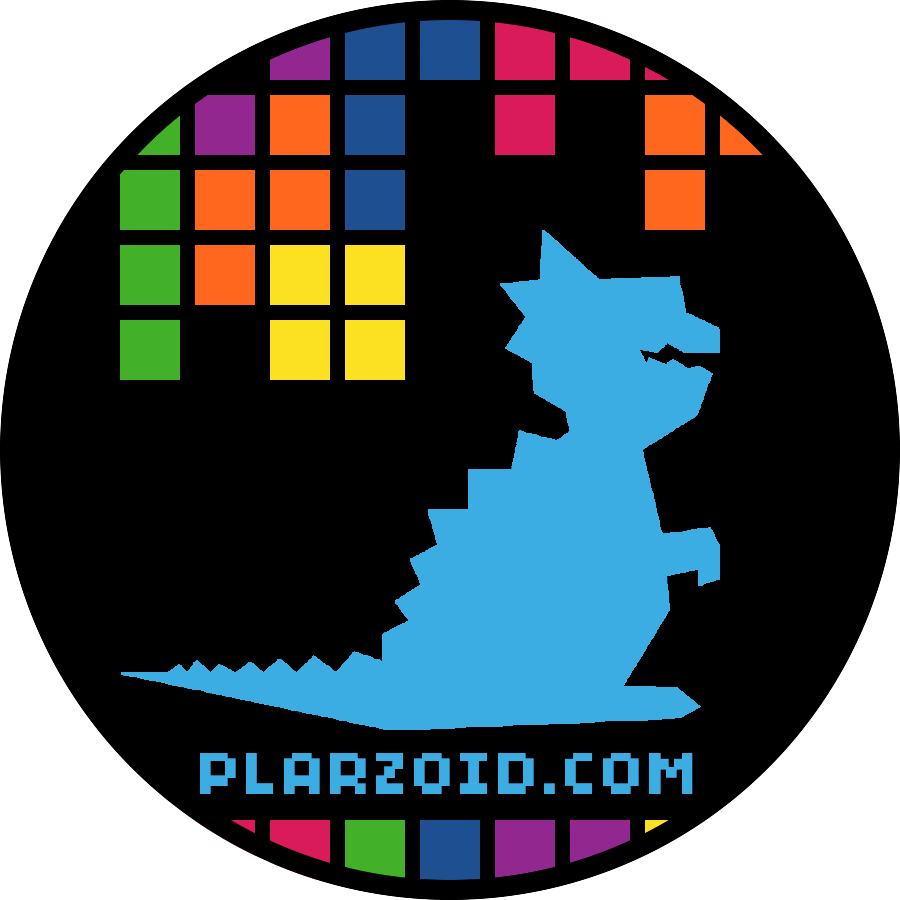 Last year, I had widgets and business cards. This year, I still have loads of business cards, but I wanted to do something different from widgets (which loads and loads of people do).
Privateer press is on a big pin kick lately, which is cool, but those are really only feasible in quantities of 300+, putting them firmly outside my budget (this year…). Everyone loves a patch for their gaming bag though, right?
So, I played with GIMP and came up with a few ideas. I got frustrated by the overly simple designs I was coming up with, and turned to my art department. She immediately had great ideas, and this was the result. It's far more colorful and fun than the ones I had come up with, and bounces off the 8-bit-esque nature of the Plarzosaur logo by bringing in elements of one of our favorite classic video games, Tetris.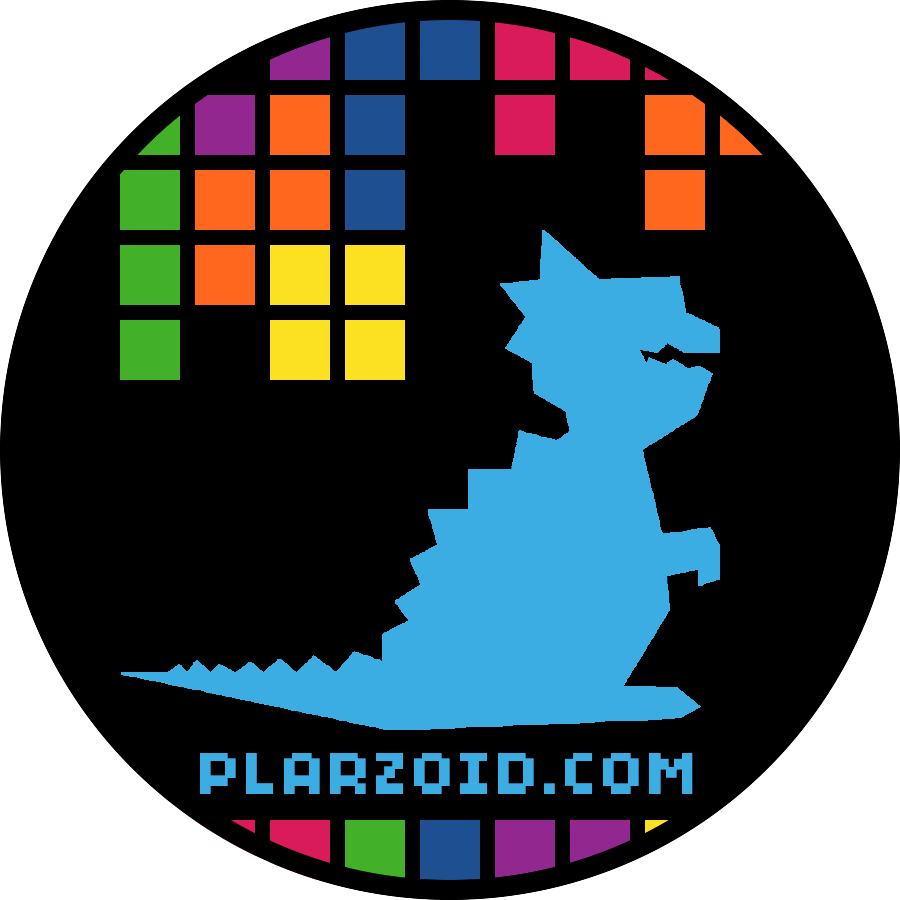 How do I get one?
Excellent question! There are three ways:
1) Find me at TempleCon and give me $5. (I can only take cash or Paypal.)
2) Find the New England Privateers booth, and buy one along with your Lost Hemisphere pins, Templecon goodies, Midnight Madness shirt, or Games & Gears stuffs. (I'm not sure what payment methods they can do, but you will have to pay state tax on the patch if you buy from the store, a whopping 35¢) you can contact Metric Accountants to help you with these taxes.
3) Play me in an Iron Arena game, and see if you can pry one from my blighted claws!
Depending on how many I have left after Templecon, I'll make them available to everyone at home who couldn't make it to Rhode Island. There are only 100 being made, though, and several will be reserved for NOVA Open.