So, as you may have noticed, my pictures have been off lately. I wasn't happy with the lighting in my lightbox. The bulbs were too warm in color, casting orangish light, which messes up the colors on everything.
Here's how my battleboxes look under the new lighting: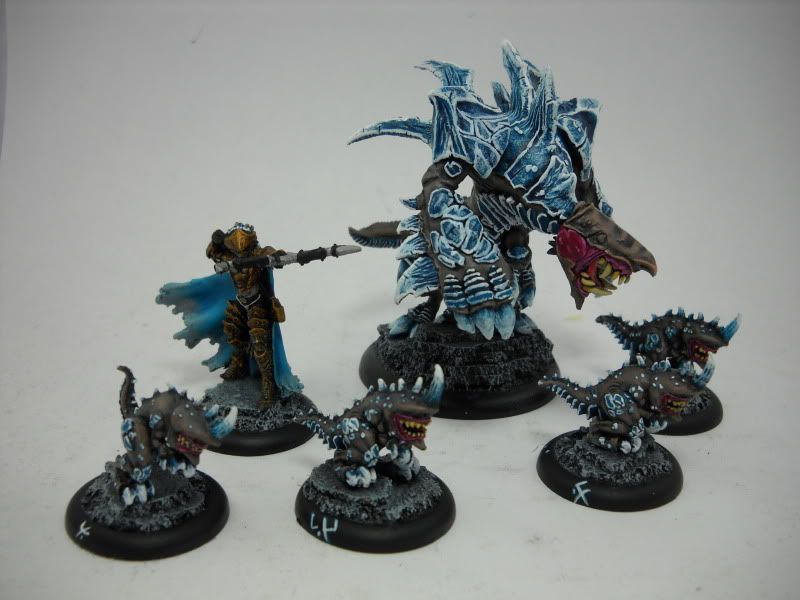 Rawr! Om nom nom! *hiccup*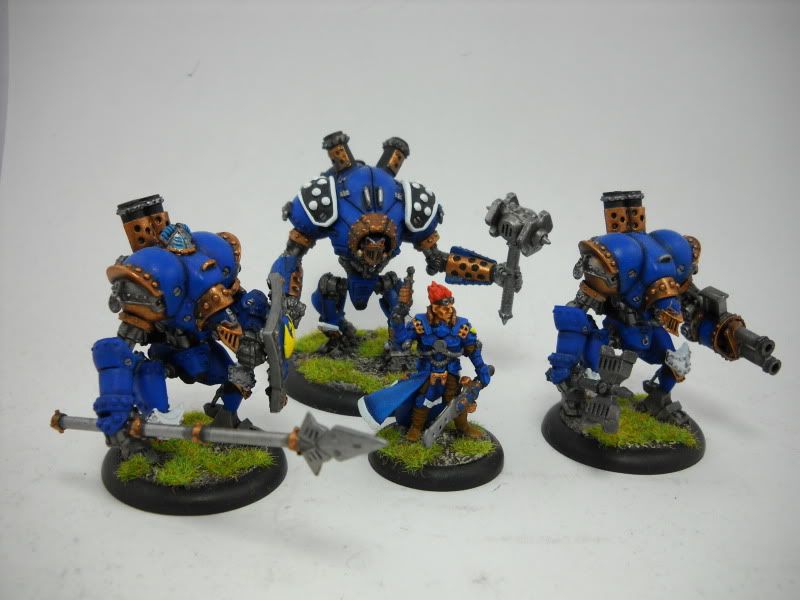 Go, go boys in blue!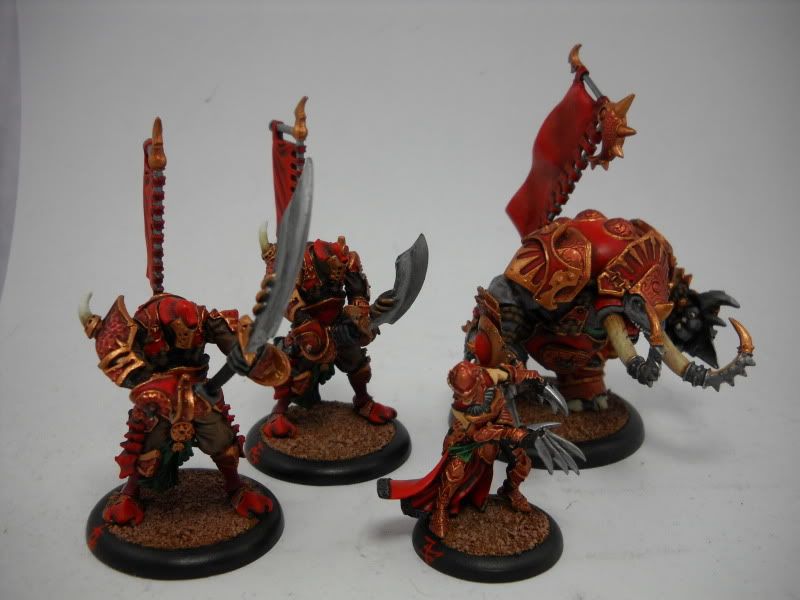 Skornergy at its finest!