Aquablight Test Scheme: Part 6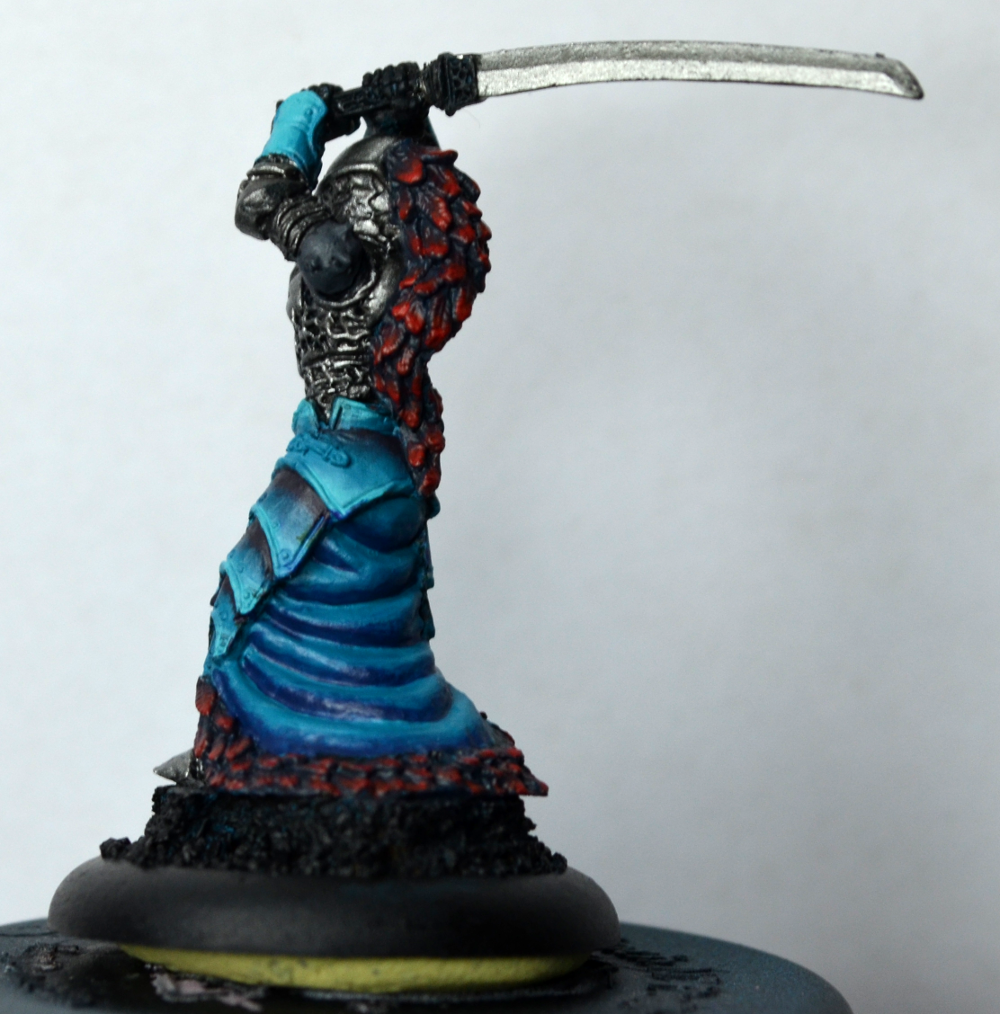 Other ideas.
I pestered Meg, from Arcane Paintworks, about this issue, since she's a color theory expert, and one of her bits of feedback was that the teal feathers ran into the teal armor pads. It read as all the same thing, which is definitely not what I was going for. So, to try out something different, I moved the red to the feathers, and darkened it a bit to help counteract the brightness of the teal armor. Then, I painted the skirt with black, and highlighted it with purple, to bring that back in to see how well it played with the red.
Yeah, not so much. The purple and red don't play well together, but I had to at least try it. I went back over the skirt with Coal Black, shaded with black.
Good, but now it felt too dark. So, I brightened the red feathers just a touch, then I basecoated the skirt with the Meredius Blue I had originally started with weeks ago, and this time, shaded with Exile Blue – the same shade I used on the Harrier wings.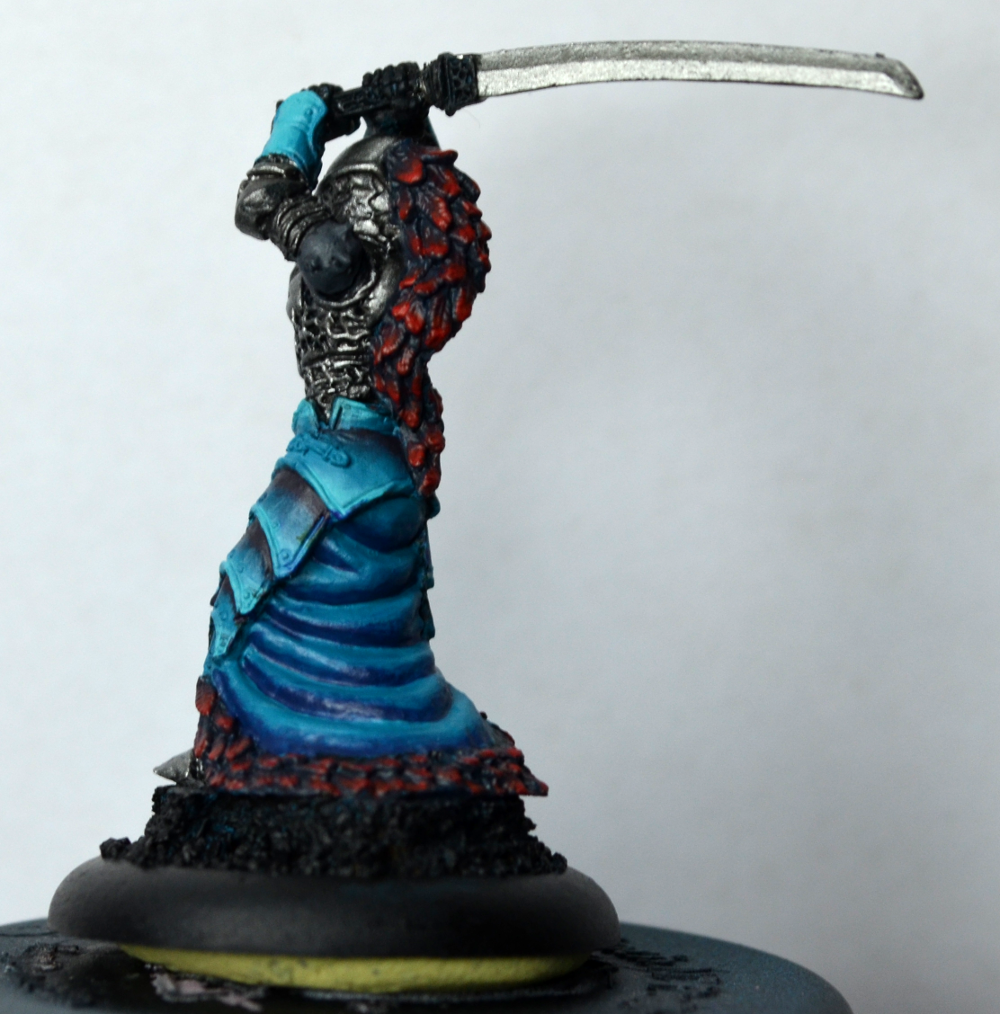 Not terrible, but still not really screaming "This is the one!" at me yet.