Kommander Katya Cherenkov, Khador Warcaster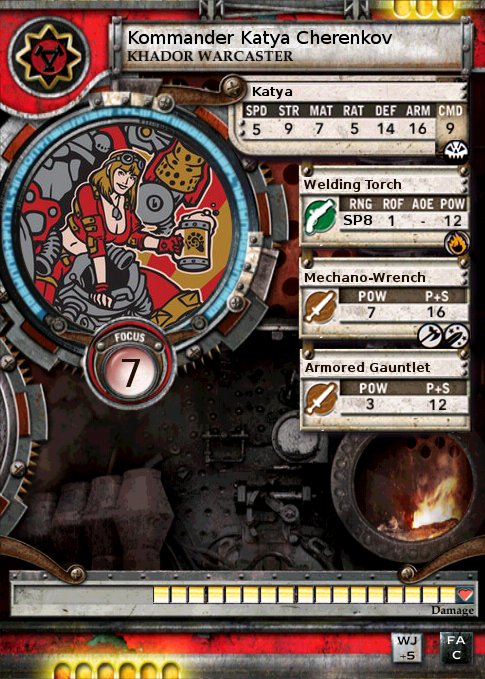 Here's the stat cards for my Custom Warcaster for the Feat of Service Charity Event to benefit the Wounded Warrior Project this weekend.
If you want to donate to this great cause (and you should), then donate here.
Parts for her model came from four different kits: Bombshell Bombardier, Battle Mechanik Officer, Assault Kommando Flamethrower, Man-o-War Kovnik.  See if you can spot the parts in these WIP pictures.
And here she is, all painted up!
Yes, that's the NOVA Nomads' club logo on her beer mug.  We did design the logo to be beer label-esque, after all…