Studio Update, Aquablight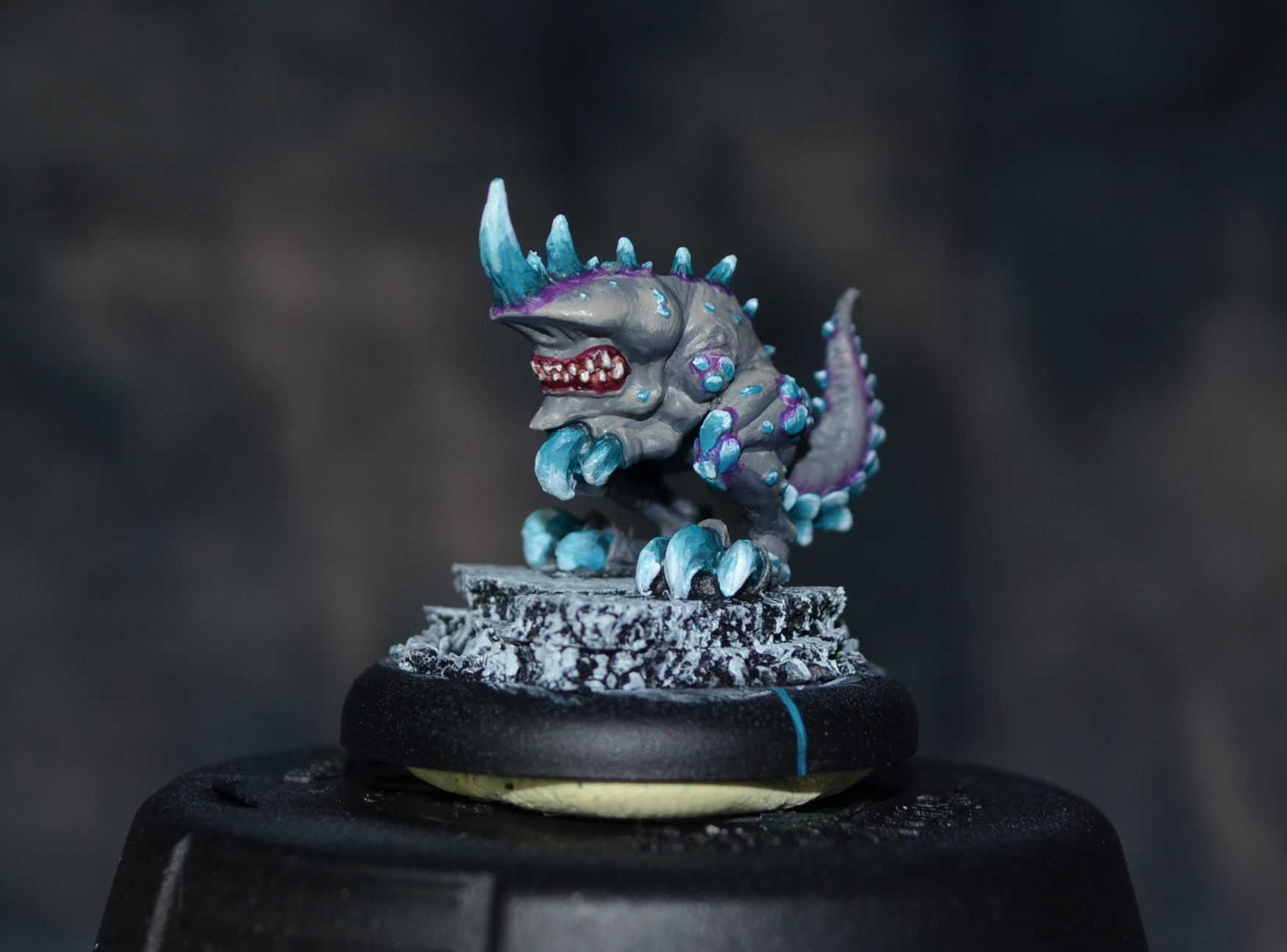 After spending some time with family and puppy after the push to get the Khadoran Trenchworks done, I quickly needed to get a Painting Exchange model done.  The Exchange is next week (12/3), so I'll post that model up after the victim gets their dues.
I didn't want to lose momentum on the Aquablight though, so I set aside a night to work on the Teal Legion.  I also took a chance to test out my new photography setup.
Lo, and behold:
All that's left on these guys is autumn leaves and snow, just like my Khador.
So, what do you think?
PS: Of course I notice the bit of purple on the sword now, after the pictures have been taken. *sigh*