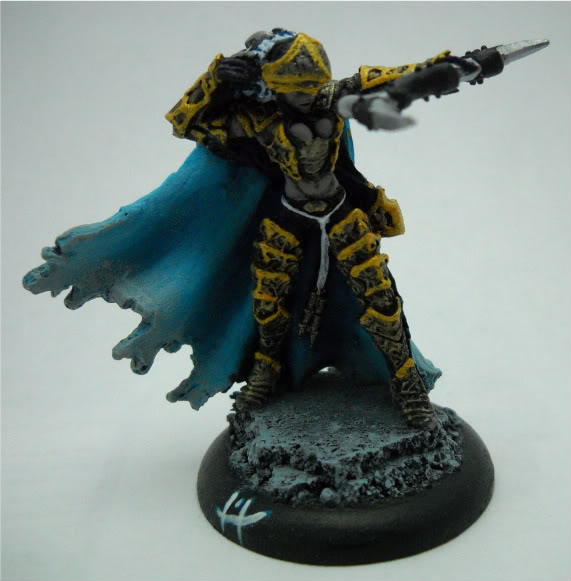 Huzzah! Except for the one armor panel I see I missed, I do believe I'm happy with Lylyth at this point.
I hit the armor with Gryphonne Sepia, but I'm not sure it did much. I then did a bold highlight of the armor plates in Burnished Gold. I also painted the rope-y doodad hanging from her waist in white. Lastly, I put down a heavy grey drybrush on the cloak to weather it a bit.
Here's the final result: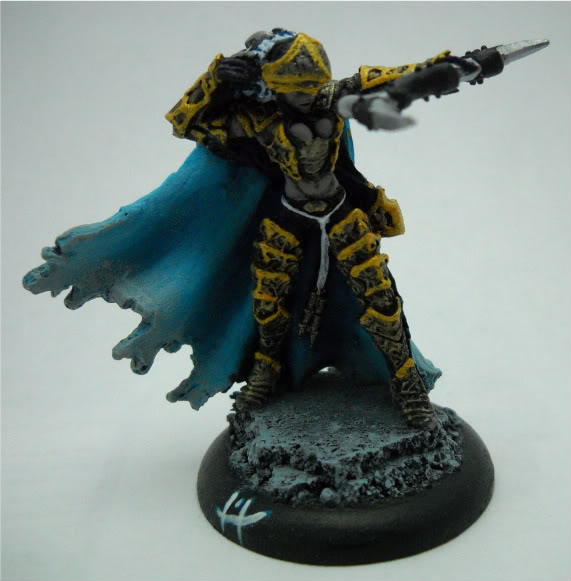 And from the tabletop angle:
Tell me what you think!