Of Trainboats and Angry Elves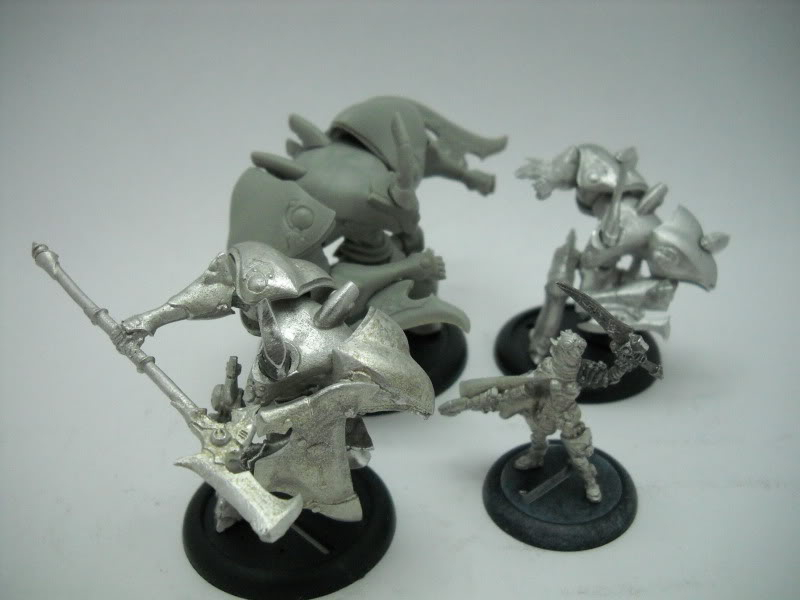 So I didn't have pictures last time, but I sure do now! First, I have a test model for my Blazing Sun TRAINBOATS!
What do you think? There isn't much in the way of highlights, but I kind of like that. It feels more industrial, which fits a Dystopian future.
I also was able to get quite a bit of Retribution stuff done.
Firstly, because I'm so crazy for shields, a Griffon!
I wanted a static, shield-at-the-ready pose. I think this is it!
I also magnetized my other two plastic Myrmidon kits. One's a Hydra/core and the other's a Dis/Hydra/Core. Just take a look at these:
And here's the Discordia / Hydra / Manticore
I haven't yet found out how to magnetize the chest piece for Discordia. Perhaps I'll just glue it on? Thoughts?
Oh, here's an eleventh picture. Yeah. Lots of pictures to make up for last time!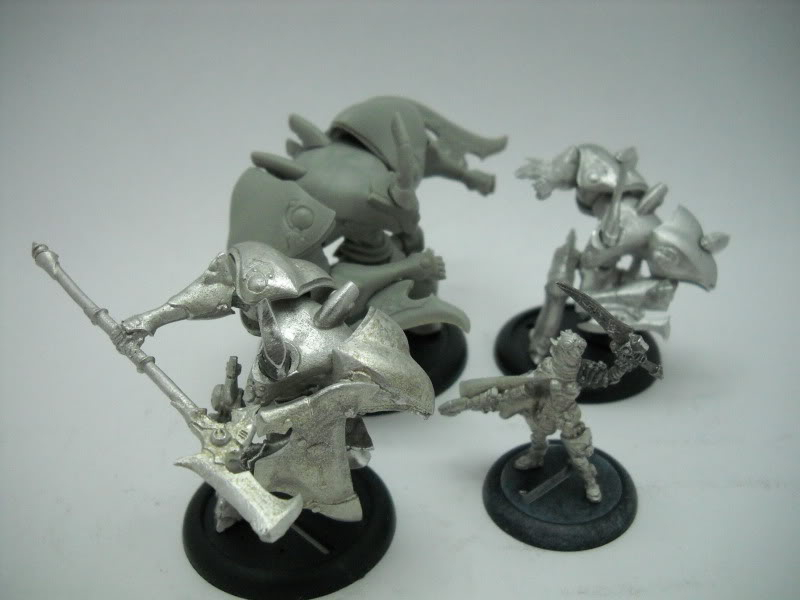 A Retribution Battle Box! Huzzah! I have big plans for it. Stay tuned.
So, away go the modeling tools! Out come the paintbrushes and paint pots! I'm pretty excited! I need more exclamation marks! !
Oh, and Congrats to Burb1996 of Burb's painting Blog! He reached the 40+ followers he was after, and he's giving away an extreme sculpt! Wahoo! Maybe it'll be you?