Ta Da!
The bases were done with a layer of Vomit Brown (GW), then a drybrush of Snakebite Leather (GW), and a last drybrush layer of Tallarn Flesh (GW Foundation). I think it captures the terracotta / sand stone look I was after.
Tell me what you think!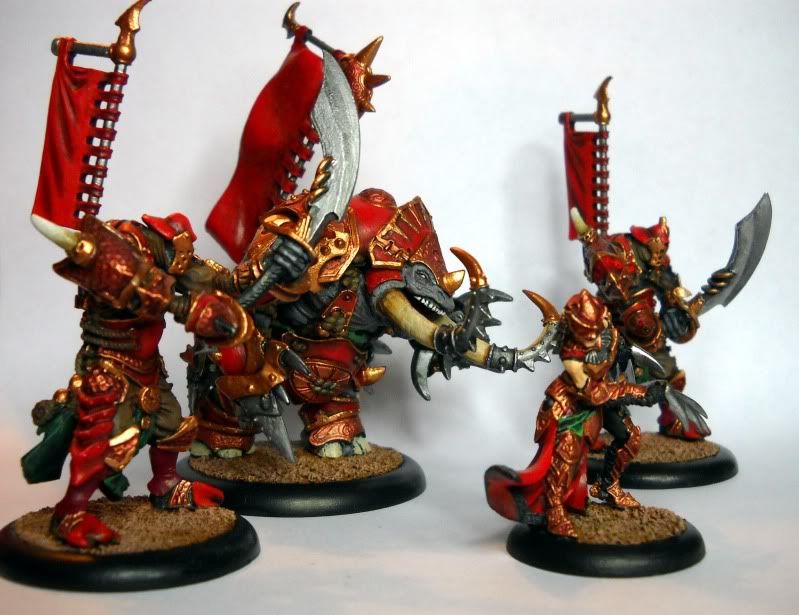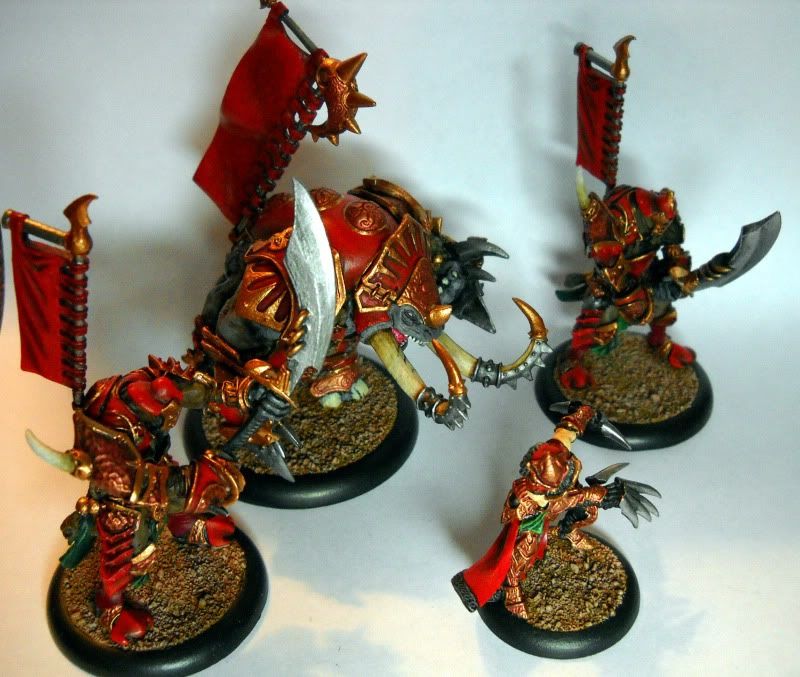 All that's left is some freehand. Base markers and back banners.