Sorylian Frigate and Skorne Swordsmen WIP
Since I've been itching to try out the highlighting black recipe Ghool mentioned on Hand Cannon Online, I couldn't help myself when I got my hands on the Sorylian spaceships. This is a frigate, and all I've done is pick out the armor panels. I think it looks pretty sleek: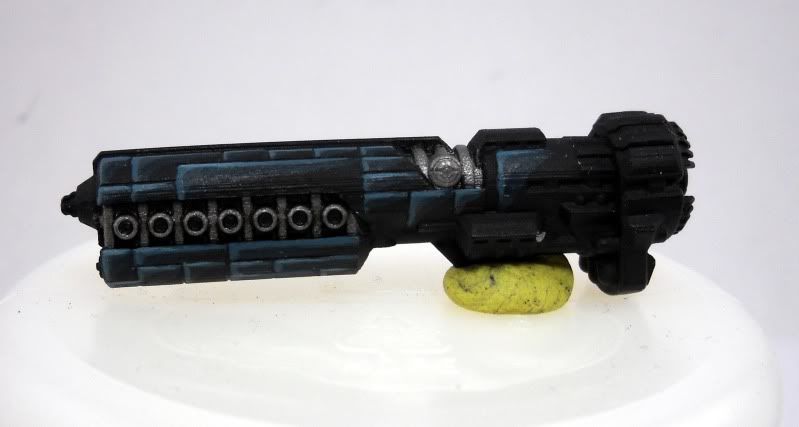 SPACETRAINS PEW PEW!!
Also, work on the Skorne Swordsmen continues. I got down a base coat of Red Gore over the weekend: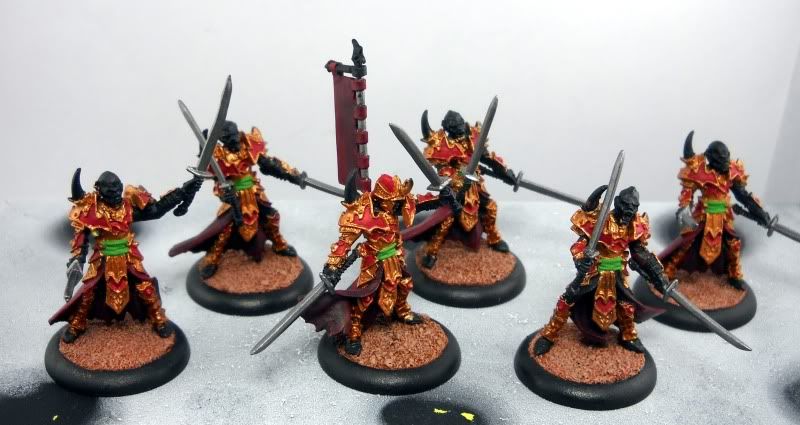 I'm not sure yet if I like this whole "base bronze before red" method, but I'm going to hold final judgement until I see the end product. So far, I think the balance between red and bronze is working. Remember, the model will be a bit lighter overall once I get the flesh tones in.
The unit is coming along faster and more painless than I had anticipated. This is a good thing! Yay!