Storm Strider: Cleanup & Assembly

Mold Shelf
One of the most common issues miniatures have are mold lines. These form because the mold wasn't properly sealed when the two halves were joined, or if the mold is overfilled and the material squeezes through the small gaps. This forms "flash" which is fairly easy to scrape off with a hobby knife.
The second way mold lines are formed is when the mold is not properly aligned, what I call "mold shelves" are the result.
Once that initial cut is done, you should have a hill instead of a shelf. It's steep enough that it's noticeable, but it doesn't stand out nearly as much as as the shelf did. The next step is to smooth that hill. We need a shallower gradient to hide the fact that the part wasn't molded correctly.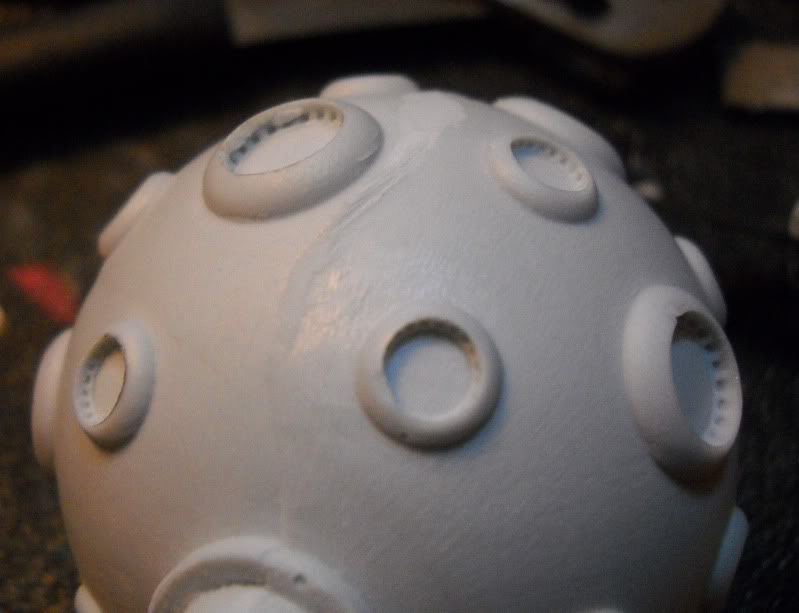 Edge cut off the shelf, this is at the hill stage.
The top most part has been shaved to smooth out the hill.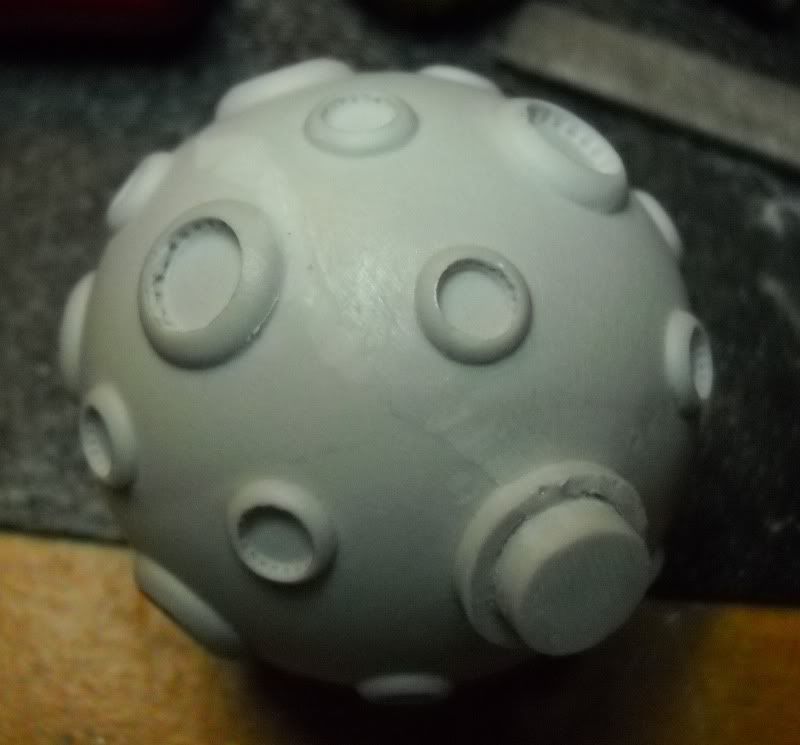 Mold line completely shaved and smoothed with a file.