Worked on metallics tonight. This part really brings the scheme into focus. While the black is unhighlighted and the metallics are a bit sloppy, you can really see the balance among the colors. I really think the scheme works!
Hooray! How I'm going to do a full unit of 5 + a few solos in the next two weeks, I don't know…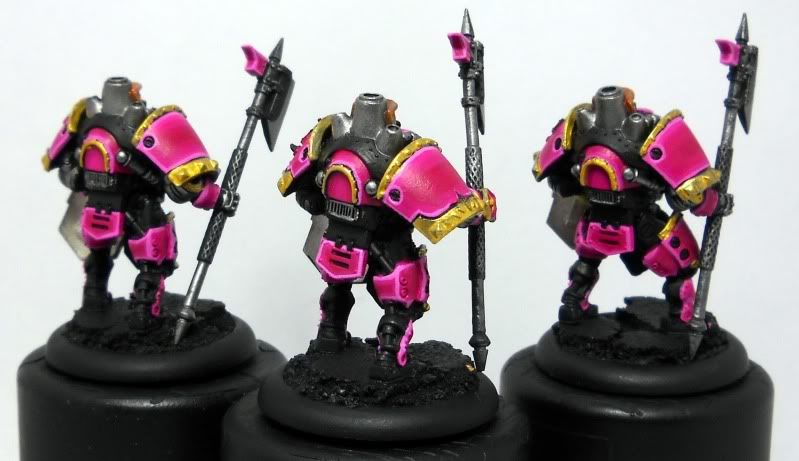 Tomorrow I'm running a demo for an interested new player, but hopefully I'll still have time to clean up the sloppy metallics, and wash / highlight the metallics. That leaves basing and highlighting black for Wednesday, for the game night Thursday!
Send positive thoughts, so I can get them done in time and have awesome action pictures!